Dermal Fillers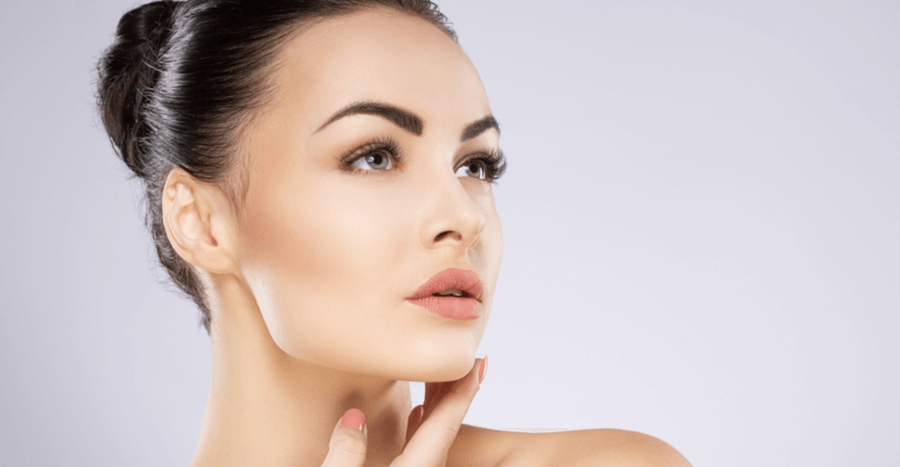 Non Surgical Rejuvenation With Dermal Fillers
Many factors contribute to facial aging. Sun exposure can increase skin wrinkles, expressions such as frowning and smiling can deepen crow's feet, and the passing years can produce slipping fat pads, causing nasolabial folds and eye bags. All of these factors can lead to noticeable aging signs and skin concerns. To temporarily correct the negative signs of aging, Dr. Giese offers a variety of dermal fillers at her NYC office. Dr. Giese makes sure all non-surgical rejuvenation fillers are natural. She doesn't like her patients to advertise that they had any work done. She practices on Park Avenue, not Beverly Hills. Her work translates to no overfilled lips, or cheeks that appear excessively puffy. She uses the contents of all dermal fillers to customize treatments for each patient
Dermal fillers are minimally invasive treatments which can target specific wrinkles and smooth facial folds. These treatments provide temporary correction of the appearance of aging. With cosmetic injections, you can  achieve a more youthful and refreshed look during a simple office visit.* Each dermal filler targets different features and are ideal for different patients, depending on your condition and desired results. Learn more about each dermal filler in NYC and which may be the best treatment for you!
Juvederm is a widely popular and FDA-approved dermal filler collection, with each product specially designed to target the negative signs of aging in common problem areas, such as around the nose and mouth. Juvederm is composed of hyaluronic acid, which is a naturally occuring substance in the body that is responsible for skin elasticity and hydration. The injection works beneath the surface of skin to plump up tissue, and smooth away wrinkles on the surface. WIth this rejuvenating filler, you can diminish fine lines and wrinkles for a younger looking you!
Restylane is another collection of revitalizing dermal fillers that is commonly used to correct deeper wrinkles and facial folds, such as marionette lines. Restylane is also composed of hyaluronic acid, a naturally occuring substance within skin, for noticeably younger looking skin.
This specially formulated filler is composed of calcium-based microspheres, which resemble the biosynthetic substance found naturally in human bones. Once injected, these specially formulated  microspheres work beneath the skin by integrating with damaged tissue, stimulating natural collagen production. This is effective at diminishing aging signs on the surface while encouraging collagen production for lasting results. It can be used to treat a variety of aging concerns within facial skin for noticeably younger skin.
Perlane is a dermal filler also composed of the naturally occurring substance within the body called hyaluronic acid. It is the property within skin that supports skin elasticity. It is an ideal filler for severe wrinkles and facial folds. This is because, it is injected deep within the dermis layer of skin for beautifully transformative results.
Voluma is a specially designed filler that is FDA-approved for the treatment of facial volume loss  within cheeks. The natural aging process can cause the cheeks to sag and appear hollow. Voluma is a fantastic solution for restoring lost volume, and providing a supple and youthful facial contour.
Belotero is a fantastic dermal filler option for the treatment of severe facial lines and lax skin that commonly occurs around the mouth, and around the eyes. This dermal filler is also composed of naturally occurring hyaluronic acid, and works to plump up skin from within the mid to deep dermis layer.
Sculptra is a specialized filler option that is made of poly-L-lactic acid, which helps to replace lost collagen over time. It does this by stimulating continuous collagen production within the deeper layers of the skin. It is used to treat deep facial folds and offers lasting results for up to two years. Sculptra is often used for non-invasive facelift procedures due to the highly-effective results treatments offer.
If you are unhappy with the appearance of aging signs within your skin, dermal fillers can help you reclaim your skin's youthful glow. To learn more about all the benefits that dermal fillers can provide, reach out to the professionals here at Sharon Giese MD. Contact us online today, or call us at 347.407.8989. to schedule your consultation towards radiantly youthful skin!