Non-Invasive Plastic Surgery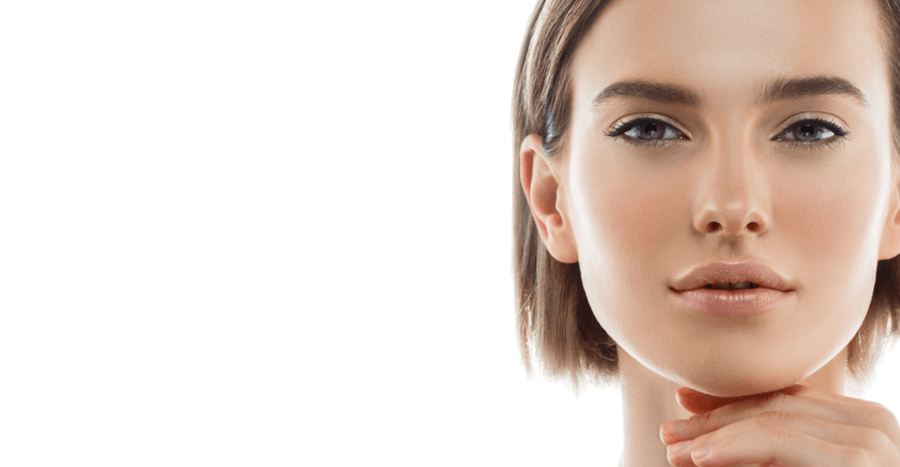 When it comes to correcting cosmetic concerns, many people are reluctant to undergo surgery in order to achieve the improved look that they desire. However, with non-invasive plastic surgery treatments, you can achieve the beautiful and transformative results you desire without invasive surgery, or required downtime. Treatments are personalized, and can correct a variety of common concerns including wrinkles, cellulite, sagging skin, facial and body hair, and skin spots. With multiple treatments of these revolutionary and non-invasive procedures, you can painlessly achieve a radiant and younger-looking you.
Doctor Giese maximizes the use of all fillers in a different way as a surgeon. She uniquely analyzes a patient's underlying bone structure to build it up where necessary, and naturally adds volume where it is needed. Her lower eyelid filling techniques help to push back the need for lower eyelid surgery. And her specialized neurotoxin injections open up the eyes, resulting in a  mini browlift.
Dr. Giese offers a variety of treatment options at her NYC office. These treatments pose dramatically less risk and recovery compared to traditional surgery. To learn more, schedule a consultation with Dr. Giese, to determine which non-invasive plastic surgery in NYC can produce the best results for you.
This specialized treatment reverses the negative signs of aging by restoring youthful elasticity within skin for a smooth and youthful glow. It is a personalized treatment plan that offers long-term results with no incisions or down-time.
This revolutionary remedy offers a non-invasive alternative for traditional blepharoplasty surgery. Using a specialized method,  It can diminish aging signs around the eyes for a refreshed and youthful appearance.
This transforming treatment offers results for correcting imperfections and  non-symmetry of the nose for an improved profile and symmetrical appearance.
This revolutionary liposuction alternative uses red light therapy in order to achieve a slimmer waist, hips, thighs, and buttocks with no down-time and amazing results.
This collection of revitalizing remedies work to address and reverse aging signs at their root cause. Treatments target wrinkle-causing muscles and prevent them from further contracting, while also smoothing away wrinkles on the surface of skin.
Dermal filler treatments are a fantastic solution for reversing the appearance of wrinkles, fine lines, and aging concerns within skin. They work beneath the surface to plump up the skin for hydrating results. They are uniquely designed for restoring lost facial and lip volume for a supple and youthful look. Each dermal filler product is composed of rejuvenating ingredients specially formulated for correcting tissue damage and wrinkles. Exclusive dermal fillers that we offer include:
This personalized treatment utilizes uniquely formulated ingredients for deep exfoliating results. The custom-blend of ingredients work to correct concerns including hyperpigmentation, skin damage, acne, and aging concerns.
Microneedling utilizes the natural healing function of your own cells in order to rejuvenate your skin and diminish skin concerns. With the use of specialized microneedles, tiny micro-punctures are made to the surface of skin. This works to activate collagen production and allows for the better absorption of nourishing serums,
This specialized laser treatment works beneath the surface of skin to effectively diminish a variety of skin concerns from deep within the tissue. It is a non-invasive and simple solution for reclaiming your smooth and healthy complexion.
This advanced solution provides effective body contouring results like never before. Not only does it eliminate stubborn fat, but the specialized technology used activates super maximal contractions that restructures and builds muscle mass.
If you are unhappy with your thin lips, this personalized treatment can enhance a supple volume and shape. With specialized non-invasive methods, you can claim the voluminous look you desire.
Excessive sweating is a common concern for many people. Using ultrasound technology, this non-invasive solution can disrupt the glands ability to produce sweat for fast and drastic results.
Depending on your specific condition and aesthetic goals, either microneedling or VASER Shape is used to naturally tighten skin through collagen production and restoration within the tissue. You can enjoy firmer and younger looking skin with no necessary downtime.
Sun spots resulting from skin damage are diminished through the use of specialized Intense Pulsed Light Therapy (IPL). Treatments are quick and offer non-invasive skin resurfacing for an improved, even tone.
Medical skin treatments are a collection of replenishing solutions designed to rejuvenate your skin for a luminous and youthful glow. Methods include microneedling, facial fat grafting with PRP/ stem cells, triple current facial, and acne facials. These relaxing remedies can provide you with the best skin of your life.
If you are experiencing skin concerns, or wish to improve your appearance without the need for invasive surgery, reach out to the caring professionals here at Sharon Giese, MD to learn more about our non-invasive plastic surgery options here in NYC. Contact us today and schedule your consultation towards a radiantly beautiful you!