Body Sculpting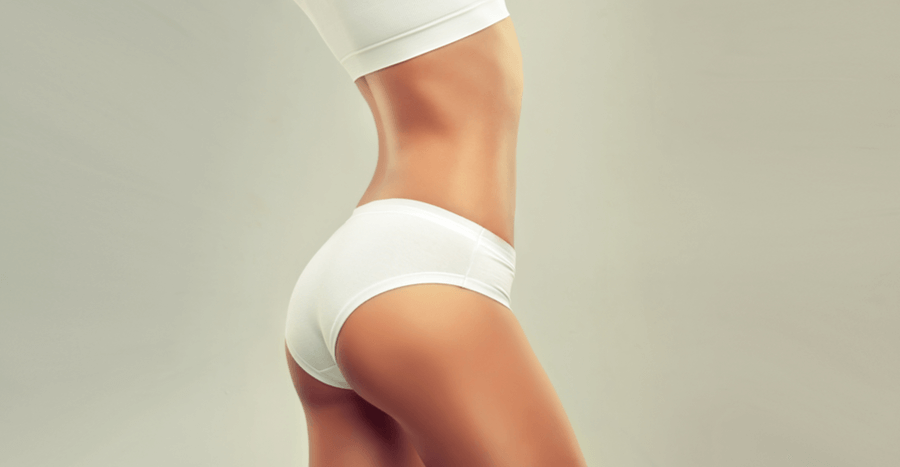 Shape Your Body With Body Sculpting
When it comes to achieving the body you have always wanted, diet and exercise may not be enough. There can be stubborn areas that are difficult to target and tone, and it can be frustrating. Dr. Sharon Giese offers a variety of different body sculpting treatment methods to help you best achieve your aesthetic goals. She offers many different options, from non-invasive Ultraslim™ and EMSCULPT, to minimally-invasive liposuction and removing excess arm, thigh, or abdominal skin as necessary.
Dr. Giese has been a Body Contouring Specialist for more than 20 years, and she has early pioneering work in large volume liposuction, deciding where to remove the fat to get the biggest change in body contouring. Those concepts are directly applied to her approach in non-invasive body contouring and other treatment methods. Explore all of your body sculpting treatment options during a consultation at the office of Sharon Giese, MD, in New York City, NY!
What Is EMSCULPT?
EMSCULPT® is a unique body sculpting treatment that stimulates muscle contractions to build muscle and tone. During this revolutionary treatment, muscles are forced to contract, burning fat and helping create a more defined, toned shape.
While EMSCULPT is most commonly used for treatment of the abdominal areas, it can also be used for a non-surgical, non-invasive butt lift.
What Is Liposuction?
Liposuction is a popular surgical treatment for targeted fat removal. Dr. Giese uses ultrasound assisted, or UAL, liposuction, which is an advanced treatment technique that simultaneously removes stubborn fat and helps tighten skin. Not only can this help remove pesky pockets of fat, but collagen production is promoted for a smoother, firmer appearance.
What Is Large Volume Liposuction?
Large volume liposuction is a treatment intended to assist those who are healthy but still up to 50 pounds overweight. Sometimes diet and exercise are not enough to help effectively reduce unwanted body fat, and this treatment method can help remove excess fat as well as tighten skin with UAL liposuction.
What Is Male Liposuction?
Male liposuction is a surgical procedure that can help create a more defined shape. While it is most commonly used for areas like the the abdominals or love handles, it can be used to areas that can be difficult to treat with diet and exercise, such as the jawline. The use of UAL liposuction safely and effectively removes fat while encouraging collagen production for smoother, tighter skin.
What Is an Arm Lift?
An arm lift is a surgical procedure that can reduce sagging skin on the arm to create a smoother, more toned appearance. It is not necessarily intended for the removal of excess fat on the arms, and it is typically used to treat the area between the underarm and elbow.
What Is a Thigh Lift?
A thigh lift is a surgical procedure that can reduce excess sagging skin on the thighs. This skin can be uncomfortable, and this procedure can help create a more sculpted appearance. Some unwanted fat may also be removed.
What Are Calf Implants?
Calf implants can help provide a more balanced, symmetrical look. Silicone implants are used to enhance the calves, which sometimes may be smaller or irregular for a variety of lifestyle reasons.
What Is Ultraslim™?
Ultraslim™ is a non-surgical alternative to traditional liposuction that can help remove stubborn areas of fat. This treatment method does not necessarily destroy fat cells. Instead, fat cells are preserved and their contents – fatty acids and triglycerides – are drained through the use of red light therapy.
Not only does the Ultraslim™ method safely and effectively reduce unwanted fat, but it simultaneously encourages the production of collagen and elastin, creating a smoother, tighter appearance.
What Is a Body Lift?
Massive weight loss can have a major impact on life, but it can also leave behind frustrating excess skin. A body lift, or a belt lipectomy or lower body lift, is a procedure to lift and remove excess skin for a smoother, more comfortable appearance. It mostly treats the abdomen, back, and flanks.
What Is Abdominoplasty?
Abdominoplasty, or a tummy tuck, is a surgical procedure that can create a smoother appearance of the abdominal area. It can be used for the removal of stubborn fat and excess skin, creating a tighter and more toned appearance. This may be performed in combination with other body sculpting treatments.
Am I a Good Candidate for Body Sculpting?
With so many different options for body sculpting, there is more than likely a treatment that could benefit you and help you achieve your aesthetic goals. A consultation with Dr. Giese and her team in New York City can help you explore your treatment options and choose which may be best for you and your lifestyle.
It is important to have realistic goals and expectations for all treatment options. Results will vary for each person, and body sculpting procedures are not intended to be substitutes for diet and exercise, nor are they intended to be used as weight loss procedures.
Schedule Your Consultation!
For more information about body sculpting treatments, contact us today at the office of Sharon Giese, MD! Schedule your consultation to visit with Dr. Giese and her team in New York City, New York. With more than 20 years of experience as a body contouring specialist, she can help you identify which treatment option may best help you achieve your aesthetic goals.