Neck Lift – Neck Plastic Surgery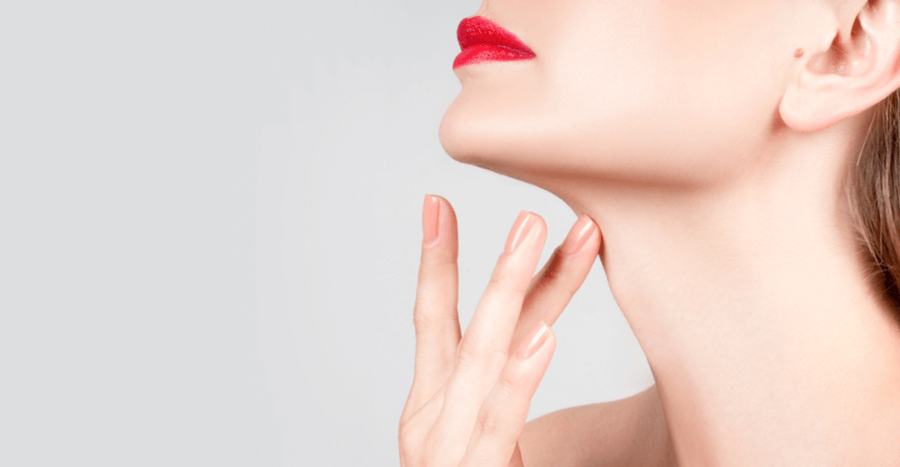 Remove Neck Fat With A Neck Lift
For many people, one of the first signs of aging is saggy, wrinkled and excess skin in the neck area. In addition to the toll that time and aging have on the elasticity and radiance of your skin, heredity can lead to fat deposits that create a double and triple chin. Gravity also inevitably pulls downward on facial features, so the skin on the neck and underlying muscles sag. If you're concerned by the beginning signs of neck aging, you may want to consider a neck lift.
Dr. Sharon Giese offers the neck lift in her Manhattan office, allowing you to enjoy the comfort, privacy and safety of her onsite, AAAASF Accredited, surgical suite. Dr. Giese's neck lift can be performed under local anesthesia. Many patients return to work four to five days following the procedure. Neck lift is a surgical procedure, so many patients appreciate the convenience and discretion that Dr. Giese's facility provides.
Neck Lift Surgery
During neck lift surgery, excess neck fat and skin is removed. Underlying neck muscles which have become loose and sag over time are tightened. Although this procedure involves incisions and stitches, these incisions are performed in hidden locations, so scars are inconspicuous. Once bruising and swelling has dissipated, neck lift surgery can produce a rejuvenated look, a younger-looking appearance and a thinner facial contour.*
If you're concerned by the appearance of facial aging in surrounding features as well as your neck, like sagging jowls or mid-face drooping, neck lift can be performed in conjunction with other procedures, such as facelift, chin implant, facial liposuction, Natural Lift and jowl lift are all popular rejuvenation options to have in combination with the neck lift. Dr. Giese can discuss your individual concern during a personal consultation, and determine if neck lift, or a combination procedure in addition to neck lift, is right for you.
* Patients individual results may vary.
NECK LIFT INSIGHTS
Ideal Candidates
Patients who display sagging, excess neck skin or a double to triple chin.*
Procedure
Excess skin will be removed during Dr. Giese neck lift in Manhattan and may be combined with other procedures for a more complete rejuvenation.*
Recovery
Recovery time may vary depending if neck lift is performed alone or in combination with other neck and facial rejuvenation, but can be as little as four days.*
Results
The neck can look smoother and more youthful. An appearance of weight loss may also be evident following a neck lift in Manhattan.*
Outcome
Patients often look rejuvenated and when combined with other facial rejuvenation procedures, can achieve transformational, long-lasting results.*
* Patients individual results may vary.
Dr. Sharon Giese and her staff are happy to schedule a consultation with you about neck lift. For more information on plastic surgery, neck lift in Manhattan and Dr. Sharon Giese, please request an appointment online or call us at 212.421.3400.