Facial Rejuvenation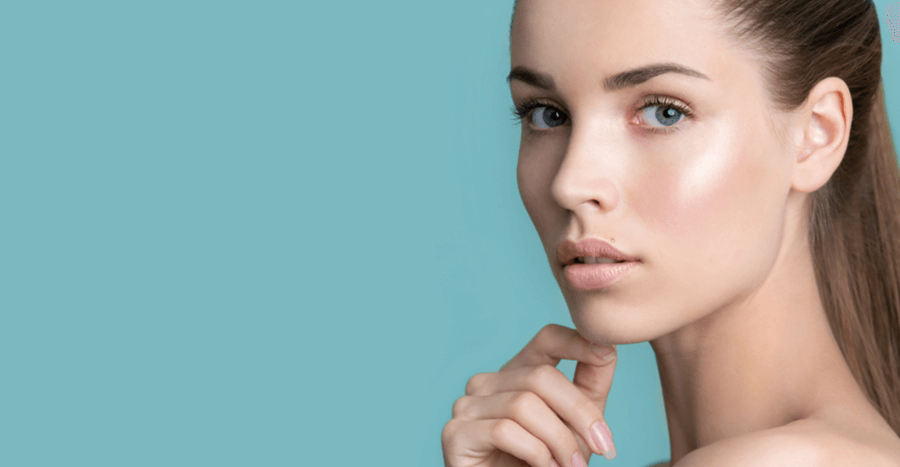 Reflect Youth & Beauty With Facelift Options
The natural passage of time takes a toll on the body. Facial features can wrinkle, sag, swell, and more, and it can be frustrating. It can be disheartening when the image you see in the mirror does not feel like it matches the person you are on the inside. If this sounds like you, it may be time to consider a cosmetic enhancement treatment. Dr. Sharon Giese offers a variety of facial rejuvenation procedures to help you best achieve your cosmetic goals. Dr. Giese is known for maximizing combinations of non-invasive and minimally invasive procedures on the face to put off the time when a facelift may be needed. Explore your treatment options during a consultation with Dr. Giese and her qualified team in New York City, NY!
What Is a Facelift?
A facelift is a popular surgical procedure that reduces signs of aging and can create an overall younger looking appearance. Tissues and features are lifted into youthful positions to create a smoother, contoured appearance.
While many people choose injectable treatments to delay having a facelift, it is a viable next step for those who are unhappy with the temporary results created with cosmetic injectables.
What Is a Natural Lift?
The Natural Lift is an alternative to a traditional facelift as a method to create a younger appearance and reduce signs of aging. During this treatment, Dr. Giese uses a powerful combination of micro-ultrasound technology and facial liposuction techniques.
A Natural Lift is an effective treatment option for fat removal and collagen production. Collagen is essential for providing your skin with structure, but its production naturally slows over time. Choosing this procedure also requires less downtime from a traditional facelift!
What Is Facial Liposuction?
Facial liposuction is an alternative treatment option to a traditional facelift to treat and reduce beginning to moderate frustrating signs of aging. Choosing this treatment can help lift and define features for a rejuvenated appearance.
When performing facial liposuction procedures, Dr. Giese uses Ultrasound Assisted Lipo, or UAL, which is the latest technology for simultaneously reducing fat and stimulating collagen production. As collagen production continues, the results are enhanced as skin is tighter and firmer.
What Is Micro Needling?
Micro needling is an excellent treatment option for facial rejuvenation for those who do not feel a surgical procedure is the best fit for them. During this procedure, your body's natural healing processes are stimulated to reduce the appearance of pesky signs of aging and encourage tighter skin. Dr. Giese performs micro needling with MicroPen.
What Is a Brow Lift?
The areas around the eyebrows can be a frustrating giveaway for signs of aging. Not only does skin naturally lose elasticity, but many normal facial expressions create and worsen lines and wrinkles.
Dr. Giese performs a brow lift as a non-surgical procedure. By using neuromodulator injectables like BOTOX, Dysport, and XEOMIN, muscles relax and nerve signals are prevented from reaching them. Muscles do not contract, relaxing the appearance of lines and wrinkles.
What Is an Eye Lift?
An eye lift, or blepharoplasty, is a procedure that can be performed surgically or non-surgically. If performed non-surgically, injectables are specially administered to lift eyelids and reduce under eye bags. If performed surgically, excess skin is removed and the area around the eyes is smoothed.
An eye lift is a procedure that can help create a more youthful appearance, but it can also help enhance the range of vision and prevent further vision issues.
What Is a Mid Facelift?
A mid facelift is a non-surgical procedure that is a less invasive alternative to a traditional facelift. Dr. Giese performs this procedure with natural fat transfer to reduce the appearance of the beginning signs of aging.
Fat cells are removed from donor areas of the body – such as the abdomen or thighs – via a liposuction technique, and they are transferred and grafted to the cheeks and neck to refresh the appearance.
What Is a CO2RE Laser Treatment?
CO2RE™ laser resurfacing is a non-surgical treatment option that can help create a refreshed, smooth skin tone. With the power of fractional CO2 laser energy, this treatment method can safely and effectively perform a diverse collection of facial rejuvenation treatments, ranging from reducing the appearance of sun damage or pigmentation to smoothing fine lines and wrinkles.
What Is Cheek Augmentation?
Cheek augmentation is a procedure that can help create more defined features for more balance and enhanced natural beauty. Dr. Giese performs cheek augmentation with liposuction and fat grafting rather than the use of implants.
Fat cells are obtained via liposuction from donor areas on the body, such as the abdomen or thighs. The same fat cells are grafted to the cheeks via micro treatments, reducing scarring and downtime.
What Is a Chin Implant?
A chin implant is a cosmetic outpatient procedure that can help balance facial features. The chin is a prominent facial feature, and it can make a large impact on the overall appearance. By choosing an implant, this may help balance features and providing more facial structure harmony. This procedure can also be performed with fat grafting, which uses fat cells harvested from your own body.
What Is a Jowl Lift?
A jowl lift is a minimally invasive treatment that can tighten loose skin around the jawline with the help of ultrasound technology. This treatment method can also help reduce unwanted fat along these areas.
The fat removed can be used for other treatments, and a jowl lift can be combined with other cosmetic procedures to create enhanced results.
What Is a Neck Lift?
A neck lift is a surgical procedure that removes unwanted stubborn fat under the neck and tightens skin in the area. This treatment can help create a smoother, tighter appearance, and it can enhance the appearance of a profile. A neck lift can be performed in conjunction with other procedures.
What Is Torn Earlobe Repair?
Torn earlobe repair is a procedure that can repair the fragile cartilage of the earlobe. Dr. Giese performs this procedure with fine suture threads in either a straight or zigzag incision pattern.
What Is Buccal Fat Removal?
Buccal fat removal is a procedure that can reduce the unwanted fat that can create a "chipmunk cheek" appearance and create more defined features. This can create a slimmer appearance and profile, and the fat pads may be able to be used to enhance other treatment areas.
Am I a Good Candidate for Facial Rejuvenation?
Facial rejuvenation treatments can benefit most people who are frustrated with their current appearance or pesky signs of aging. While there are many surgical procedures available, there are non-surgical and less invasive treatments available as well. A consultation with Dr. Giese and her team can help you explore your options to find the best match for you and your goals.
Schedule Your Consultation!
Interested in learning more about facial rejuvenation treatment options? Contact us today at the office of Sharon Giese, MD, and schedule your consultation! Dr. Giese and her team proudly serve you from New York City, New York, and they can assist you with determining which plastic surgery or cosmetic procedure is the best option for you.