Breast Augmentation & Implants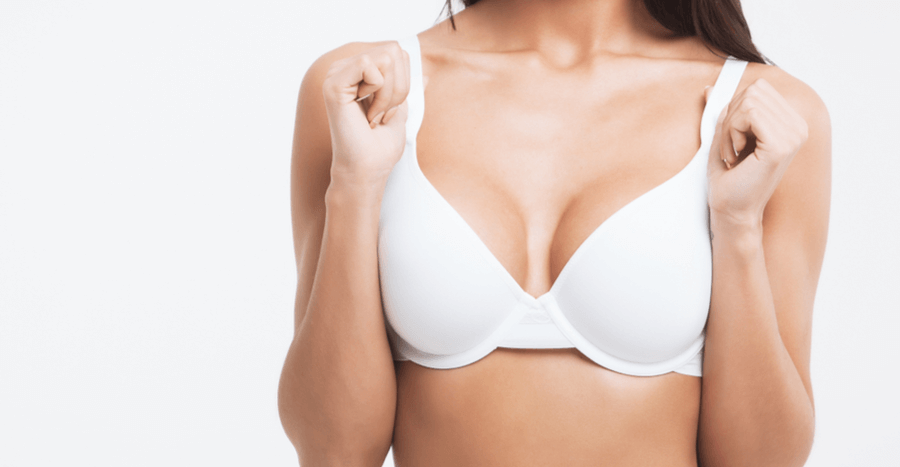 Increase Volume With Breast Augmentation
Breast augmentation, also known as "augmentation mammoplasty" or breast implants, is one of the most popular plastic surgery procedures in the United States. Used to increase volume with either implants or natural fat transfer, breast augmentation enhances shape and provides better symmetry. Breast implants is popular among women who are underdeveloped or have lost volume due to pregnancy/breast-feeding, aging or weight loss.
In addition to cosmetic reasons, breast implants may also be used for reconstructive purposes after an accident, disease or birth defect. Our plastic surgeon ensures comfort and privacy, allowing you to receive breast implants in-office at our Manhattan, AAAASF Accredited, surgical suite.
Many women want to achieve a noticeable increase to their breast size. Breast implants are often the best option to noticeably enhance volume while simultaneously improving the shape of your breasts. During this procedure, breast implants are inserted into the breast, just under the chest muscle. Many implant options are available, including the shape and size of the implant and the implant location.
Depending on your preference and Dr. Giese's recommendation, implant locations vary and may occur in the crease at the bottom of the breast, through the areola, or at the underarm. Dissolvable stitches will be used to close the incisions, but the breast implant scar should typically fade over time and become hardly noticeable.* We encourage you to discuss breast augmentation with Dr. Giese to discover the best options for you.
Types of Breast Implants:
Saline
Silicone
Gummy Bear
Round
Smooth
Textured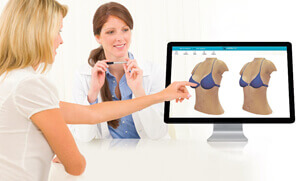 Dr. Sharon Giese offers the most advanced techniques and technology for breast implants, including the new, FDA approved 5th Generation Sientra Silicone Gel Implants. In addition to being offered in a variety of sizes, shapes and textures, the new 5th Generation implants have a lower rupture rate and are more natural-looking.*
Many patients who have had breast implant surgery years ago choose to have revision surgery to replace their old, traditional implants with these improved, more natural-looking gel implants. You can even see results before surgery, with Dr. Giese's advanced Crisalix 3D plastic surgery simulator. Discover how you will look after surgery before having your breast surgery!*
* Patients individual results may vary.
BREAST AUGMENTATION INSIGHTS
Ideal Candidates
Patients interested in achieving a noticeable volume increase using saline or silicone gel-filled breast implants.*
Augmentation Option
Saline or silicone gel-filled breast implants are inserted under the chest muscle. Speak to Dr. Giese to determine which material may be best for your augmentation.*
Insertion Technique
Implants are inserted at the crease under the breasts, through the areola, or at the underarm during breast surgery.*
Recovery
Most patients recovery within four days and begin light exercise at two weeks.*
Results
Women often experience improved self-esteem and self-image as well as the physical enhancement of their breasts following recovery from breast augmentation.*
* Patients individual results may vary.
Dr. Sharon Giese and her staff are happy to schedule a consultation with you about breast augmentation. For more information on plastic surgery, breast implants in Manhattan and Dr. Sharon Giese, please request an appointment online or call us at 212.421.3400.