Cleavage Lift Surgery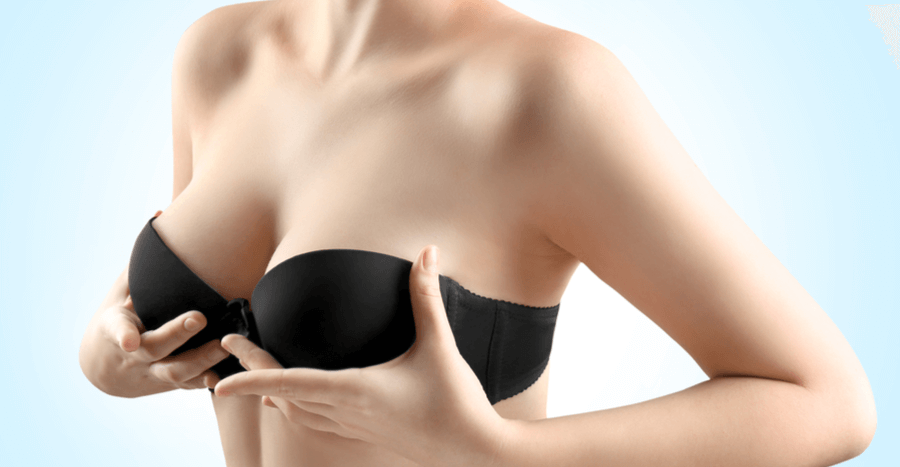 Voluminous Curves With Cleavage Lift
This procedure utilizes advanced breast lift and natural fat transfer techniques to achieve enhanced cleavage and youthful breast positioning.* Women endure multiple bodily changes throughout a lifetime. Weight loss or gain and pregnancy can stretch the skin, causing it to lose elasticity and firmness, and breasts are especially sensitive to these life changes. Post-pregnancy breasts tend to appear deflated after nursing, and the burden of gravity, aging and fluctuating weight often causes breasts to sag. Even breasts which have been enhanced by implants are susceptible to sagging. They often produce a "rock-in-the-sock" result, the unfortunate consequence of putting a large implant in a breast to inflate mild to moderate ptosis. Instead of achieving the youthful, lifted curves that would have resulted from a breast lift, women often suffers from a breast that, although large, hangs down and may even fall to the side. Dr. Sharon Giese offers cleavage lift surgery in her NYC office to lift sagging beasts and produce beautiful, voluminous curves that actually don't need a bra to produce cleavage.*
Benefits Of A Cleavage Lift:*
Younger-looking breasts
Achieve cleavage without a bra
Alternative to traditional breast lift
May be performed on patients with or without previously inserted implants
Donor location is slimmed during fat transfer
One of Dr. Giese's Signature Procedures, cleavage lift surgery utilizes a combination of breast surgery techniques to create both lift and cleavage for your breasts. During this procedure, the chest muscle is used to create a strong, internal sling, also referred to as an "internal bra," which constantly pulls the implant up and in, instead of down and out by gravity. In addition to implementing the "internal bra" technique, Dr. Giese utilizes natural fat transfer – removing fat cells from a donor location, such as the back, abdomen, flanks, thighs or love handles, and implanting them in specific locations around the top of your breasts – to produce youthful-looking and shapely cleavage.
Whether your breasts have begun to sag naturally as a result of time, age, and gravity or you have an implant that is low or falls to the side, you may be a perfect candidate for a cleavage lift.* Speak to Dr. Giese during a private consultation to discuss cleavage lift surgery at her NYC office and discover the many benefits offered by both the procedure itself, and Dr. Giese's signature, advanced techniques.
* Patients individual results may vary.
CLEAVAGE LIFT SURGERY INSIGHTS
Ideal Candidates
Women who are dissatisfied with their sagging breasts and would like to add volume and cleavage to their curves.*
Procedure
Breast lift and natural fat transfer are combined into one procedure during cleavage lift surgery in NYC.*
Technique Benefits
The chest muscle is used to create a strong internal sling to pull the implant up and in, preventing the breast from sagging. Fat cells are removed from the hips, thighs, abs, or love handles and transferred to the breast to add volume and cleavage. Using natural breast tissue, breasts will have the volume typically achieved with an implant.*
Recovery
Patients typically experience four days of recovery and may return to work and daily activities within one week.*
Results
Breasts will rest in a more youthful position on the chest, and the physical discomfort of sagging breasts will be relieved. Cleavage is achieved without wearing a bra.*
Outcome
In addition to the aesthetic benefits of cleavage lift surgery in NYC, women often experience a boost in confidence and self-esteem.*
* Patients individual results may vary.
Dr. Sharon Giese and her staff are happy to schedule a consultation with you about cleavage lift surgery. For more information on plastic surgery and Dr. Sharon Giese, please request an appointment online or call us at 212.421.3400.