Jowl Lift – Tighten Jowls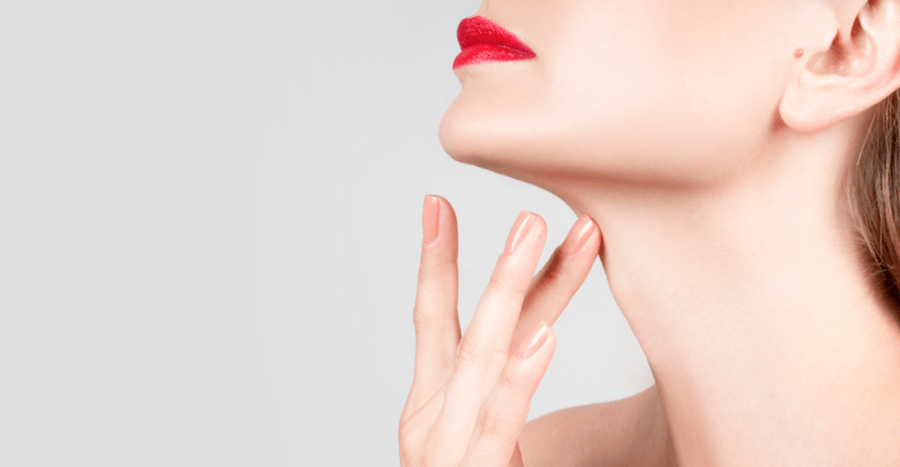 Reduce Lower Face Fat With A Jowl Lift
A jowl lift can smooth a sagging jowl line and diminish marionette lines for a more youthful-looking lower facial profile. A powerful, defined jaw can promote confidence and attractiveness. However, jowls, marionette lines, and excess neck skin can all give away a person's age. The jowl lift can remove excess pooches of fat below the cheeks. Loose skin can be tightened with minimally invasive ultrasound technology.
A jowl lift is frequently combined with neck liposuction to remove excess fat and reduce double chin. Liposuction can restore natural-looking chin contours and enhance your jowl lift results. Dr. Giese's micro internal ultrasound technique melts jowl fat while also tightening loose skin. The excess fat removed during jowl liposuction can then be recycled to fill in laugh lines or add natural-looking definition to the chin and cheeks. Dr. Sharon Giese offers the jowl lift at her NYC office, so you can exude the graceful curves and firm contours of your youth.*
Jowl Lift Cost
Dr. Giese's jowl lift is a minimally invasive procedure that can be completed for a third of the cost of traditional facial surgery, while only requiring a third of the healing time. Dr. Giese has carefully perfected her jowl lift techniques over the years, having performed more jowl liposuction than any other plastic surgeon in the world.* While the jowl lift is known to remove jowls, patients can also see a reduction in marionette lines with Dr. Giese's jowl lift. Patients have said that they look 10 pounds lighter and 10 years younger within weeks of a jowl lift.*
Dr. Sharon Giese's private, state-of-the-art, in-office, AAAASF Accredited, surgical suite located in NYC is the ideal location for your jowl lift. You can enjoy the dual comfort and safety of Dr. Giese's onsite location that you can't achieve in a hospital setting.*
* Patients individual results may vary.
JOWL LIFT INSIGHTS
Ideal Candidates
patients who display jowls, marionette lines, double chin, and excess neck fat.*
Procedure
jowl lift is a minimally invasive procedure to add a lifted appearance to the lower face and cheeks, contour the jawline, smooth neck folds, and reduce marionette lines.*
Technique Benefits
jowl lift uses internal ultrasound to tighten skin for precise fat removal with no cutting required. patients experience little swelling and can walk around following treatment.*
Recovery
patients can typically anticipate a four day recovery after receiving a jowl lift at our nyc office.*
Results
results following a jowl lift are transformative and long-lasting. patients will enjoy a more sculpted jawline, thinner lower face, and an overall, more youthful appearance.*
Outcome
jowl lift can achieve a more lifted appearance by highlighting the cheeks, defining the jawline, diminishing the neck groove, and improving the appearance of marionette lines for a thinner lower face.*
* patients individual results may vary.
What Can I Expect During a Jowl Lift?
The jowl lift is a half hour procedure that requires local anesthesia to minimize any discomfort. Ideal candidates include women ranging in age from 20-60 who are bothered by jowls, excess skin, and stubborn fat around the jaw or neckline that contributes to the appearance of a double chin.* Once swelling and bruising dissipate, you can begin to see noticeable results. A sagging jawline will once again contour under the chin and flow gracefully into the neck. Folded neck skin can be smoothed, so you can achieve noticeable, beautiful, and natural-looking facial rejuvenation. The jowl lift results that can be achieved are transformative and long-lasting.*
Dr. Sharon Giese and her staff are happy to schedule a consultation with you jowl lift. for more information on plastic surgery, jowl lift in NYC and Dr. Sharon Giese, please request an appointment online or call us at 212.421.3400.