Facelift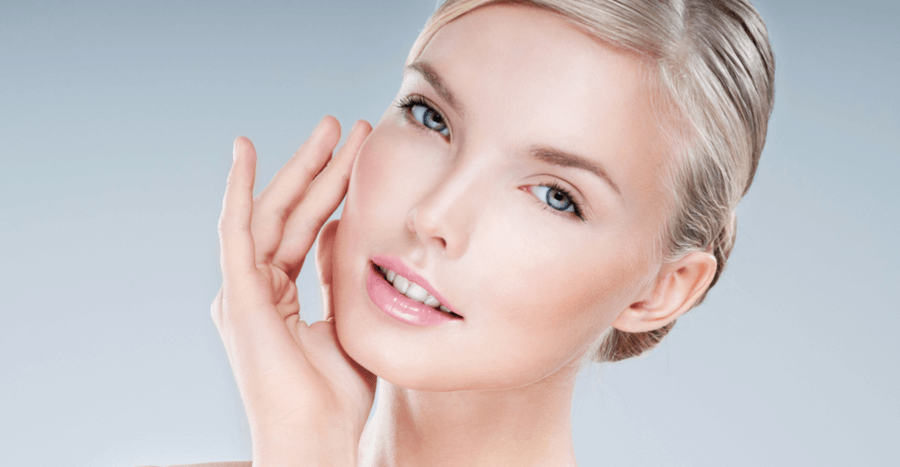 Regain Youthful Contours After Facelift Surgery
Facelift Surgery can address even advanced signs of aging that you accumulate throughout a lifetime. As you age, gravity, sun exposure and stresses of everyday life effect the youthful appearance of your face and skin. Typically, these changes are most noticeable on the surface, such as laugh lines, and drooping underlying tissues, such as reduced jawline definition and increased jowls. In severe cases of facial aging, the chin will disappear into the neck, completely losing facial definition. When noticed early, minimally invasive treatments, including cosmetic injectables and dermal fillers, can temporarily delay facelift surgery, but if you wish to noticeably correct the loose, saggy skin associated with advanced aging, facelift surgery is an excellent solution to turn back the clock.*
Facelift Surgery Can Correct:
Laugh lines
Lowered Cheeks
Drooping Jawline
Sagging Jowls
Double Chin
Dr. Sharon Giese offers facelift surgery in her NYC, in-office, AAAASF Accredited, surgical suite.
* Patients individual results may vary.
| | |
| --- | --- |
| | |
FACELIFT SURGERY INSIGHTS
Ideal Candidates
Patients with a saggy mid-face who are no longer satisfied with the results of dermal fillers or who are no longer ideal candidates for dermal fillers due to the advanced appearance of aging.*
Procedure
Underlying tissues are lifted into a more youthful position and excess skin is removed during facelift surgery.*
Technique Benefits
Dr. Giese utilizes advanced techniques that minimize invasiveness, scaring and risk during facelift surgery and provide a shortened recovery time.*
Recovery
The facelift is an out-patient procedure but may require a minimum of one week before swelling and bruising subsides.*
Results
Facial features will be lifted into more youthful positions. Hanging jowls and sagging skin will be sculpted into smooth contours. Results will turn back the clock approximately ten years.*
Outcome
Patients often display increased confidence and satisfaction with their more youthful appearance while still retaining a sense of self.*
* Patients individual results may vary.
The MACS-lift (Minimal Access Cranial Suspension Lift) technique is quickly becoming one of the more popular facelift surgery techniques performed today. This technique lifts the skin, neck, jowls and cheeks (mid-face) through a small incision that stops at the bottom of the earlobe. There is no cut behind the ear, so unlike traditional facelift surgery techniques, the incision is smaller and produces no scarring behind the ear. The skin is conservatively lifted during this procedure as well, so in combination with the smaller incision, recovery is generally less painful and produces less swelling than more extensive facelifts.*
In addition to skin tightening, the MACS-lift repositions the thicker, underlying tissue under the skin to a higher, more youthful position while leaving deep tissue untouched. This is achieved using a suture loop within the deep tissue to prevent long-term sagging. Since this facelift surgery technique does not lift or undermine deeper tissue, nerve damage is significantly decreased.* The MACS-lift is performed with local and twilight anesthesia in our in-office, AAAASF Accredited, surgical suite. The procedure takes two to three hours to complete.
Other facial surgery options, such as Dr. Giese's signature Natural Lift, offer similar facial rejuvenation benefits during a less invasive, shorter procedure.* Speak to Dr. Giese to determine which procedure may best suit your needs.
COMPARING FACELIFT OPTIONS
MACS-lift
Natural Lift
Concern
Advanced signs of aging, such as lowered cheeks, drooping jawline, sagging jowls & double chin.
Beginning to moderate signs of aging, such as fine lines, wrinkles, eye bags, jowls & some neck sagging.*
Solution
Underlying tissues are repositioned to more youthful positions and excess skin is removed.
Micro-ultrasound and liposuction techniques are used to remove excess fat and increase collagen production.*
Benefits
Noticeable results last for at least 10 years.*
No incisions, no stitches, no anesthesia & no downtime*
* Patients individual results may vary.
Most patients return home comfortably after receiving facelift surgery and are often surprised by how quickly they can return to normal, daily activities. Results that are achieved following a facelift generally last for 10 years, depending on the elasticity of your skin.* The ideal candidate for this procedure is a younger patient with a saggy mid-face. Patients who display marked, sagging neck skin in addition to facial aging may require a combination procedure with a neck lift to achieve comprehensive facial rejuvenation. During your personal consultation, Dr. Giese can discuss how a neck lift in combination with a facelift may produce the best results for your unique condition.
Dr. Sharon Giese and her staff are happy to schedule a consultation with you about facelift. For more information on plastic surgery, facelift surgery in NYC and Dr. Sharon Giese, please request an appointment online or call us at 212.421.3400.