Sharon Giese MD
Dr. Sharon Giese, American Board-Certified Surgeon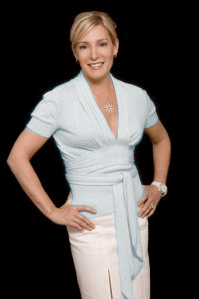 Sharon Giese MD is board certified by the American Board of Plastic Surgery. With a fellowship-trained specialty in breast procedures, Dr. Giese is internationally known for her excellence in breast augmentation, augmentation lift, implant lift, uneven breast correction and a variety of body contouring and large volume liposuction procedures. She is also known for being a pioneer in the medical industry thanks to the development of her Signature Procedures, including the Natural Lift, Breast & Cleavage Lift, Multi-area Liposuction, Weight Loss, and T-Pellets. Dr. Giese also has an artistic eye when administering injectables. As a fourth generation surgeon, bespoke patient care is her natural way of life.
Mission Statement:
To promote health and wellness, enhance body image, and strengthen the psyche to improve overall quality of life and self-esteem.
Dr. Sharon Giese has been the recipient of multiple prestigious grants over the years in the study of large volume liposuction, which can be successfully integrated into a weight loss program. Multiple inches per pound can be lost with her liposuction methods, and numerous other health benefits are also seen. Aspects of her study were done in collaboration with the National Institute of Health, and findings from them were used to develop a rat model studying various diseases at Yale University. Dr. Giese's research has been featured in publications such as The Wall Street Journal and Allure magazine. Television programs have featured her as an authority on plastic surgery in many broadcasts, including CBS' The Early Show, The Dr. Oz Show , FOX, ABC's Good Morning America and NBC's The Today Show. Additionally, The Learning Channel (TLC) produced a special, following one of Dr. Sharon Giese's patients through a large liposuction procedure. The program demonstrates the true power of her advanced technique, highlighting the life-changing body contouring and weight loss results that are achievable following this procedure.*
In addition to her private practice, Dr. Sharon Giese has been a clinical assistant professor at the State University of New York (SUNY) Health Science Center in Brooklyn. She has consulted the Federal Drug Administration (FDA) Device Squad for "Safety in Liposuction," and she is the Medical Director and Founder of Arete Medical Foundation, Inc, which conducts medical research relating to diabetes and its prevention. This foundation provided diabetes prevention awareness to the public and to mentor young doctors by aiding their research efforts.
Dr. Sharon Giese Curriculum Vitae
Education
Vassar College; Poughkeepsie, NY
Northwestern Medical School; Chicago, IL
Stanford University; Stanford, CA: Surgical Training
Stanford University; Stanford, CA: Plastic Surgery Training
Georgetown University; Washington DC: Fellowship In Breast and Cosmetic Surgery
Research Affiliated with National Institutes of Health (NIH): Northwestern University, Stanford University, Georgetown University and Columbia University





Certifications and Associations
American Board of Plastic Surgery
National Board of Medical Examiners
Board Member (past)
Arete Medical Foundation and Founder
Madison Square Boys and Girls Club
Memberships and Professional Affiliations
American Society of Plastic Surgeons
Inspector, Am Assoc. of Accreditations of Ambulatory Surgical Facilities
Zedplast
Hospital Affiliations
New York Eye and Ear Infirmary
Medical Licenses
* Patients individual results may vary.
Dr. Giese and her staff are happy to schedule a consultation with you.  You can request an appointment online at [email protected] or call our office at 212.421.3400.