Breast Enhancement Surgery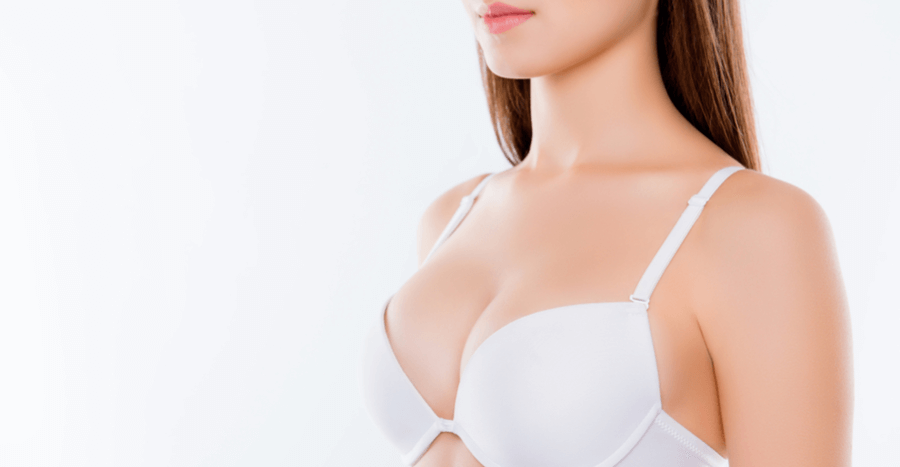 Comprehensive Breast Enhancement Surgery Options
Curves are a large component of a woman's femininity, and being unsatisfied with your chest may have a negative impact on your daily life. Whether you are unhappy with size, shape, or overall appearance, there are breast enhancement surgery options available to help you achieve the chest you desire. Dr. Sharon Giese offers a variety of breast enhancement procedures in New York City to help you look and feel your best.
While many seek breast enhancement surgery to augment their natural beauty or boost their confidence, they may also help prevent the worsening of health concerns. For example, sagging breasts can be reduced and lifted into a more youthful position, helping reduce back pain, chafing, and discomfort. Volume can also be added to breasts, whether it is to increase size or make uneven breasts more symmetrical. Explore your treatment options during a consultation with Dr. Giese and her team in New York City, NY!
What Is Breast Augmentation?
Breast augmentation, or augmentation mammoplasty, is a popular surgical procedure used to enhance the size and shape of the breasts. While commonly used for cosmetic reasons, breast augmentation may also be used to provide symmetry to breasts or restore lost volume caused by a variety of reasons.
Breast implants may help you go up a size or two. Just as there are different methods of performing breast augmentation surgery, there are different types of implants. Dr. Giese can help you determine which implant is the best type to help you achieve the size and shape you desire. If you do not feel implants are the best choice for you, a natural fat transfer may also be performed to provide an increase in volume.
What Is Natural Breast Augmentation?
Natural breast augmentation is a viable alternative breast enhancement procedure for those who want to enhance the size and shape of their breasts but do not want breast implants. Instead of using implants, this procedure uses your own unwanted body fat to increase volume and symmetry.
Fat is removed using a minimally invasive liposuction technique. The natural breast augmentation procedure is also a minimally invasive procedure, allowing you less downtime and scarring than a traditional breast augmentation procedure.
What Is a Breast Lift?
A breast lift, or mastopexy, is a procedure to lift the breasts to improve positioning and reduce sagging. Breasts naturally begin to sag over time, and a variety of lifestyle factors can impact the appearance of the breasts. Not only can this procedure be used to raise the breasts, but it may also reshape the breasts.
When Dr. Giese performs a breast lift, she uses a special technique to rearrange breast tissue. This "internal bra" technique arranges the tissues under the skin to act as a natural brassiere to support and lift breasts.
What Is a Breast Reduction?
A breast reduction, or reduction mammoplasty, is a surgical procedure to provide pain relief by reducing the size, shape, or positioning of breasts. Large breasts can be the culprit of a variety of health issues, such as chronic back or neck pain, poor posture, and even breathing problems. They may also have a negative appearance on one's level of comfort with their own body.
During a breast reduction procedure, Dr. Giese removes fat, glandular tissue, and excess skin from breasts. She creates smaller breasts that are lighter and firmer, and your body proportions can be balanced.
What Is a Cleavage Lift?
A cleavage lift is a unique procedure that combines an advanced breast lift with natural fat transfer. It can help increase the size of breasts as well as provide a more youthful positioning. While breasts naturally sag over time, there are a variety of other factors that can negatively impact their appearance.
During a cleavage lift, Dr. Giese uses a unique technique to create an "internal bra" within your chest, providing constant support and lift. Natural fat transfer is used to increase the size and shape of breasts. Fat cells are gathered from specific areas of the body – such as the abdomen or love handles – and implanted around the top of the breasts for a youthful look.
What Are Breast Combo Procedures?
For some people, more than one breast enhancement procedure is required to help achieve the look desired. Breast combo procedures typically bring together a procedure to increase the size and shape of the breasts with a procedure to lift breasts for a youthful appearance.
Dr. Giese performs augmentation lifts, cleavage lifts, implant lifts, and implant removal and lifts. Each of these procedures can enhance the appearance of the chest and enhance breast positioning.
What Is Inverted Nipple Surgery?
Inverted nipple surgery is a procedure that fixes nipples so they point outward. There are different grades of inverted nipples, and this may affect the procedure itself as well as the results. It is important to note that this procedure may prevent the future ability to breastfeed.
What Is Uneven Breast Repair?
Uneven breast repair is a combination surgical procedure to provide symmetry to the breasts. While having slightly uneven breasts is completely natural, noticeable differences may occur, and this can be frustrating.
Uneven breast repair procedures can be performed as augmentation lifts, cleavage lifts, implant lifts, or implant removal and lifts. Each of these procedures can alter the size and shape of breasts as well as affect the positioning of breasts for a more symmetrical appearance.
Am I a Good Candidate for Breast Enhancement Surgery?
If you are unhappy with the current appearance of your chest, you may be able to benefit from one of our procedures. As there is a variety of procedures, there is most likely one that is a good fit for you. A consultation with Dr. Giese and her team in New York City can help you determine which breast enhancement procedure is right for you.
Schedule Your Consultation!
Interested in learning more about breast enhancement? Contact us today at the office of Sharon Giese, MD, and schedule your consultation! Dr. Sharon Giese and her team proudly serve you from New York City, New York, and they can help you explore your plastic surgery options.