Calf Implants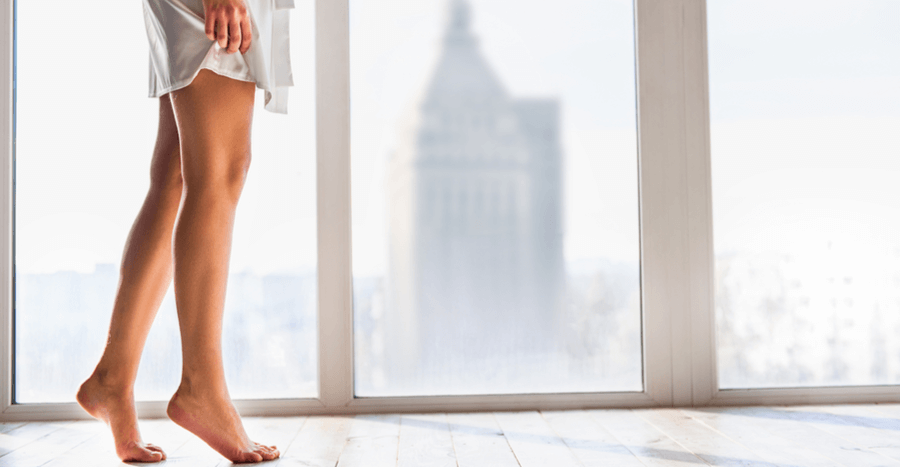 Renew Body Confidence With Calf Implants
Most people never even think about enhancing their calves. Unlike facial features and body contours, calf implant surgery isn't the first procedure that comes to mind when considering cosmetic enhancement, but for those with abnormally small, uneven, atrophied or malformed calves due to disease or trauma, cosmetic enhancement is often foremost in mind. For these people, calf implants may be the best option to improve calf size, symmetry and body confidence. Dr. Sharon Giese offers calf implant in her NYC office, so you can enjoy the comfort and privacy of her on-site, AAAASF Accredited, surgical suite.
Calf Implants can be used on both men and women to balance the symmetry of the calves or to repair one or both calves after injury, disease or condition, such as bowed legs. Calf Implants are catered to fit your particular needs and desires, so Dr. Giese encourages you to schedule a personal consultation. During this consultation, you and Dr. Giese can discover how calf implants will benefit your specific concern. Ideal candidates for this procedure are in good physical and mental health, and they should have realistic expectations for the procedure and the procedure's potential outcome. You are also encouraged to prepare a list of questions for their personal consultation, so Dr. Giese can answer any concerns you may have about your condition, the procedure and expected results. Be prepared to answer questions about your medical history and lifestyle and for Dr. Giese to examine your calves.
While receiving calf implants, soft, solid silicone implants are inserted into the calves through a small incision at the crease of the back of the knee. The size and shape of your implants will vary on an individual basis depending on the size of your legs, severity of your condition and desired results. Implant size and shape can be discussed during your personal consultation. An extended recovery time after receiving calf implants should be expected, and you will need to take up to two weeks off from work to rest. If your work requires strenuous physical activity, more time may be needed.*
* Patients individual results may vary.
CALF IMPLANT INSIGHTS
Ideal Candidates
Patients who have abnormally small or irregular calves from birth, disease or injury may qualify for calf implants in NYC.*
Procedure
Soft, solid silicone implants are inserted into the calves through a small incision at the crease of the back of the knee.*
Technique Benefits
Dr. Giese is board certified and has an experienced, aesthetic eye to produce beautiful, natural-looking results using the most advanced techniques available.*
Recovery
Patients will need one to two weeks to recover from calf implant surgery before returning to work.*
Results
Calf implants can enhance calf size and symmetry. Patients also often experience an increase in body confidence following this procedure.*
* Patients individual results may vary.
Results from calf implants can be transformative, long-lasting and natural-looking, increasing calf size, symmetry and body confidence. As with any surgical procedure, risks should be considered, and the decision to undergo should not be made hastily. Take the time to consider these procedure benefits and weight the risks against the benefits before you commit to any procedure.
Dr. Sharon Giese and her staff are happy to schedule a consultation with you about calf implant. For more information on plastic surgery, calf implants in NYC and Dr. Sharon Giese, please request an appointment online or call us at 212.421.3400.