Torn Earlobe Repair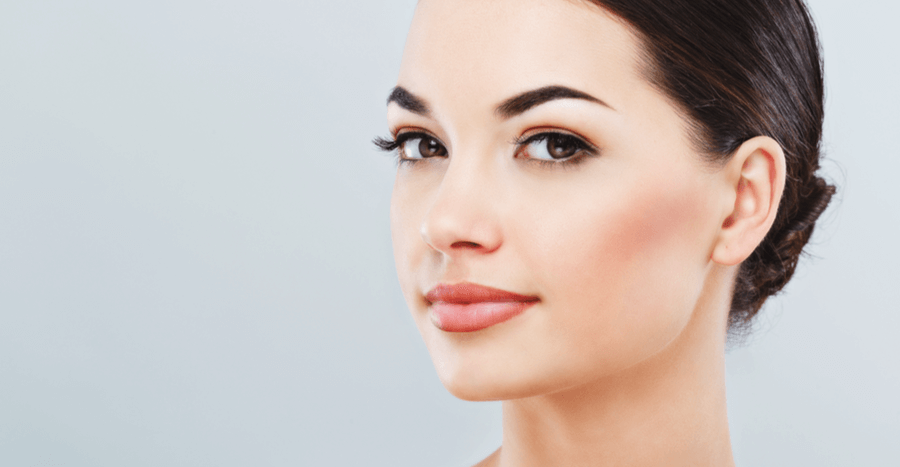 Complete Healing With Earlobe Repair
Earlobes are easily pierced because of their soft cartilage, and pain and recovery following piercing is minimal. Heavy, dangling earrings, however, can compromise the soft, delicate cartilage of the lobe. Overtime, or during an accident, earrings can actually tear the lobe, splitting the lobe in two. Large earrings which stretch the skin, known as gauges or other forms of body art, can also compromise the delicate soft skin of the earlobe, causing long-lasting stretching and structural damage. If you're unhappy by the appearance of your split, stretched or torn earlobe, Dr. Sharon Giese offers earlobe repair at her NYC, AAAASF Accredited, surgical suite.
Earlobe repair is an out-patient procedure that can be performed from the convenience of Dr. Giese's onsite, AAAASF Accredited, surgical suite. Local anesthetic is used to numb the treatment area, so you are comfortable throughout the entire procedure. Repair can be performed with either a straight or zig-zag incision, and fine suture threads are used to complete the repair. In some cases, patients retain their ability to wear earrings while others will need to have their ears re-pierced. Dr. Sharon Giese recommends waiting a minimum of eight weeks following earlobe repair before having lobes repierced to ensure that healing is complete and to avoid future lobe injuries. This variation is determined on an individual basis, and Dr. Giese can discuss the benefits of each ear repair technique for your individual condition during a personal consultation.
EARLOBE REPAIR INSIGHTS
Ideal Candidates
Patients who are dissatisfied with the appearance of their torn, split or stretched earlobes.*
Procedure
During a simple, out-patient procedure, a straight or zig zag incision is utilized for earlobe repair.*
Technique Benefits
Dr. Sharon Giese performs earlobe repair from the convenience of her NYC in-office, AAAASF Accredited, surgical suite. Only local anesthetic is necessary to complete repair.*
Recovery
Recovery from earlobe repair is minimal. Once stitches are removed, patients are advised to wait at least eight weeks before re-piercing their ears. Heavy, large and dangling earrings should be avoided.*
Results
Patients can enjoy a beautiful, gracefully-shaped lobe after earlobe repair in NYC. Only a pencil-thin scar may remain, which can be hidden by subsequent piercing, if desired. In some instances, patients will retain their ability to wear earrings, but no matter the outcome, they are encouraged to only wear light studs.*
* Patients individual results may vary.
Dr. Sharon Giese and her staff are happy to schedule a consultation with you about torn earlobe repair. For more information on plastic surgery, earlobe repair in NYC and Dr. Sharon Giese, please request an appointment online or call us at 212.421.3400.