Medical Skin Treatments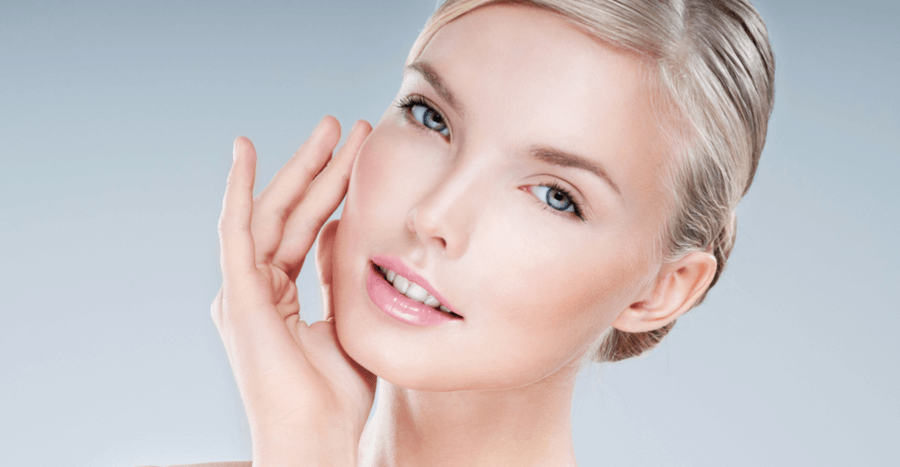 Unsurpassed Skin Care Treatments
A smooth, luminous complexion can shave years from your actual age. The glow of youth, health and beauty is often comprised in the appearance of your skin, so taking care of your skin with preventative and periodic skin care treatments is essential to maintain its vibrancy.* Dr. Sharon Giese and her professional staff offer a variety of comprehensive skin care treatments at her Manhattan office, including Micro Needling, facial fat grafting with PRP / stem cells, triple current facial, acne facials by Robin Hillary and chemical peels.
Micro Needling
Unlike traditional skin care treatments in Manhattan, Micro Needling has the remarkable ability to naturally stimulate collagen and elastin production in the skin without damaging it.* Without the use of ultrasound or lasers, Micro Needling can minimize pore size, reduces fine lines and wrinkles, promotes skin tightening and diminishes acne scars. During Micro Needling, the length of the needles are adjustable to penetrate the skin at targeted depths, allowing for customized treatment depending on your desired results and the severity of your condition. Results from aggressive treatment may last longer, achieving noticeable facial rejuvenation even months after the procedure, while less aggressive treatment will produce results with little to no downtime. This skin care treatment at our Manhattan office requires two, 90 minute sessions and may target a variety of locations, including the skin around the lips, face, neck, jowl, and body stretch marks.*
PRP, or platelet enriched plasma, is a serum extracted from your blood in office.  It can be combined with the Micro Needling to "tattoo" your own PRP into the skin where its rich growth factor will help to stimulate collagen and elastic tissue naturally to create moist, smoother and more radiant skin.*
Facial Fat Grafting With PRP / Stem Cells
Dr. Sharon Giese is determined to remain on the forefront of rapidly advancing technologies and techniques in skin care treatments. She can provide you with the latest, cutting-edge products to obtain the look you've always wanted. With platelet-rich plasma, known as PRP, Dr. Giese reverses the common signs of aging found on the skin, such as fine line, wrinkles, sagging, and facial folds for targeted treatment areas, specifically in the hands, face, brow and neck.*
PRP is a natural skin care treatment which uses the stem cells found in your own blood to achieve facial rejuvenation. During facial fat grafting with PRP, your own fat cells are harvested from a donor location – thighs, abdomen, flanks, love handles, etc. – and are injected into your skin to smooth and refresh beginning signs of aging. Wrinkles and fine lines will smooth, sagging jowls and cheeks will be lifted, and eye bags and facial folds will be reduced. This skin care treatment is hypoallergenic, safe and affordable. Dr. Giese and her staff have an extensive background in facial fat grafting with PRP / stem cells and will customize an individual plan for you to achieve beautiful facial rejuvenation.*
Triple Current Facial
Known as the non surgical face lift, the triple current facial can prove to be an excellent alternative to rejuvenate the skin and contour of the face without a face lift or facial liposuction. Unlike invasive surgical procedures, this skin care treatment typically requires zero downtime. You will simply attend a series of five half-hour, minimally invasive treatment sessions. During the triple current facial, three stages of electric currents are applied to the skin. The first application stimulates deep muscles and tissues into a more youthful position. You will notice a lift to your facial features. The second electric current will hydrate the skin, invigorating its glow and radiance. Toxins will be flushed from the skin during the third and final application. Its antibacterial properties will lessen the appearance of acne and prevent future breakouts. Your skin may have a slight redness for 20 minutes following this skin care treatment, but once this redness subsides, you will notice improvement to your skin's tone, texture and elasticity and continued results with each session.*
Acne Facials By Robin Hillary
Known as the Queen of Treating Acne, Robin Hillary's signature acne facials are famous.  She is a master at extractions to keep the skin flawless and smooth. Regular extractions minimize pore size.  Sometimes she will add a custom chemical peel or derasweep treatment.  Mothers frequently bring their daughters or sons to treatment the often ignored teen acne breakouts.  Her three generations of patients are a testament to the effectiveness of her acne facials.*
Robin Hillary has spent her entire professional career delivering unsurpassed skin care treatments in Manhattan, caring for literally thousands of patients in her 25 years working with dermatologists and plastic surgeons. A native New Yorker and nursing graduate of Brooklyn College of the City University of New York, Robin is known in private circles for the flawless faces she maintains. Those who must look perfect for the camera, their career or personal satisfaction arrange their schedules to include regular skin care treatments at her Manhattan office. Her specialties include acne facials, medical peels, dermaplaning and Micro Needling, and cosmetic injectables, such as BOTOX Cosmetic, Juvederm, and Voluma. She also performs electrolysis and vein treatment. Robin has been featured in many New York publications, including Vogue, Luvly and the Daily Beast.*
Chemical Peels
Dr. Giese and her friendly aesthetician offer a variety of custom-blended chemical peels for skin treatments at our Manhattan office. A few of our most popular chemical peels are, PCA Chemical Peel, Glycolic Peel and Jessner's Peel. Every skin care treatment can be customized to produce results that meet your individual needs. To treat specific concerns, such as age spots, wrinkles and acne, a medium chemical peel may be required. A chemical peel regimen can be developed to increase your skin's tolerance, so stronger chemicals can slowly be administered without incurring increased side effects. To treat general skin radiance, a light chemical peel may suffice. Light chemical peels produce results quickly after treatment with minimal downtime. Speak with Dr. Giese during a private consultation to determine which chemical peel may be best for you and develop a skin care regimen today!*
Dr. Sharon Giese and her staff are happy to schedule a consultation with you about medical skin treatments. For more information on plastic surgery, skin care treatments in Manhattan and Dr. Sharon Giese, please request an appointment online or call us at 212.421.3400.