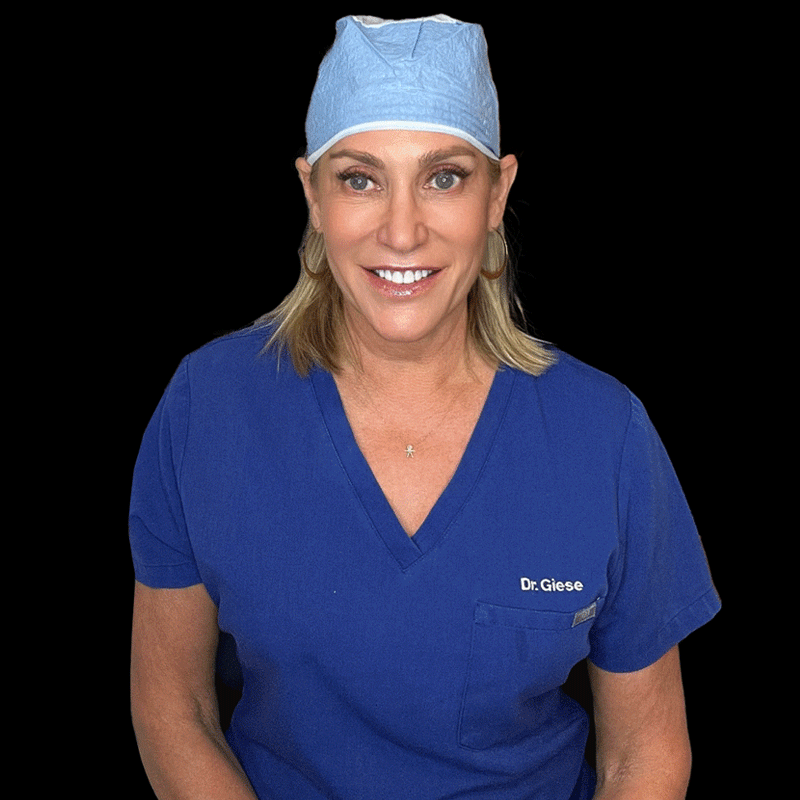 American Board Certified Surgeon
SHARON GIESE, M.D.
Dr. Sharon Giese is highly respected and established in her field. Board certified by the American Board of Plastic Surgery and fellowship-trained in her specialty, Dr. Giese is internationally known for her surgical skills and contributions to the medical field. She has pioneered multiple signature procedures which focus on producing beautiful and natural-looking results using less invasive methods. Her advanced surgical techniques for facial rejuvenation, breast enhancement and hormone therapy can achieve enhanced curves, a more youthful appearance and an improved lifestyle without enduring the risk, downtime or scarring of traditional procedures.*
As a female plastic surgeon, Sharon Giese MD recognizes the aesthetic value women place on their bodies. Our plastic surgery office is located in New York City and offers a variety of cosmetic and non surgical procedures to treat your specific needs; from breast enhancement and facial rejuvenation to body sculpting and dermal fillers, Dr. Giese understands the desires of her female patients. Whether you are looking to lift sagging skin, enhance curves, smooth wrinkles or improve symmetry, Dr. Giese can help transform your body and life.*
Welcome To Our Practice
Located in a beautiful townhouse near Park Avenue, Sharon Giese MD is board certified by the American Board of Plastic Surgery and specializes in various plastic surgery procedures to help you achieve your health and aesthetic goals. Dr. Giese and her friendly staff in New York City offer a personalized, dedicated and professional care experience that is indicative of our treatment philosophy. Our motto is to, "promote health and wellness, enhance body image, and strengthen the psyche to improve overall quality of life." We understand that confidence is key, and our cosmetic procedures allow you to dramatically improve the aesthetics of your face or body, enhancing both your physical and emotional well-being.*
Be Inspired To Be Your Best
Signature Cosmetic Procedures
Internationally recognized by her colleagues as one of the most innovative plastic surgeons in New York City, Dr. Giese has developed a number of procedures that separate her from the competition, including Natural Lift, an alternative to a facelift, and other non surgical facelift procedures. The Natural Lift is a minimally invasive facelift procedure that tightens sagging skin and jowls and defines the jawline.* She has also been recognized on television and print media for her work with VASER shape technology, an advanced skin tightening procedure which reduces cellulite. Additionally, Sharon Giese MD specializes in dermal fillers, breast procedures and large volume liposuction, all of which may be performed on-site at her in-office, JHACO Accredited, surgical suite.
Dr. Sharon Giese is world renowned for her ability to perform large volume liposuction procedures and restore health and balance to her patients' lives. After years of hard work and dieting, you can finally achieve goals that you thought were unobtainable. She has been featured on a TLC special that followed a large volume liposuction patient and documented the many ways this procedure and Dr. Giese's expertise impacted the patient's life. Contact Sharon Giese MD today to see how she can set you on the path to a better tomorrow!
Be Inspired To Be Your Best