Vaser Shape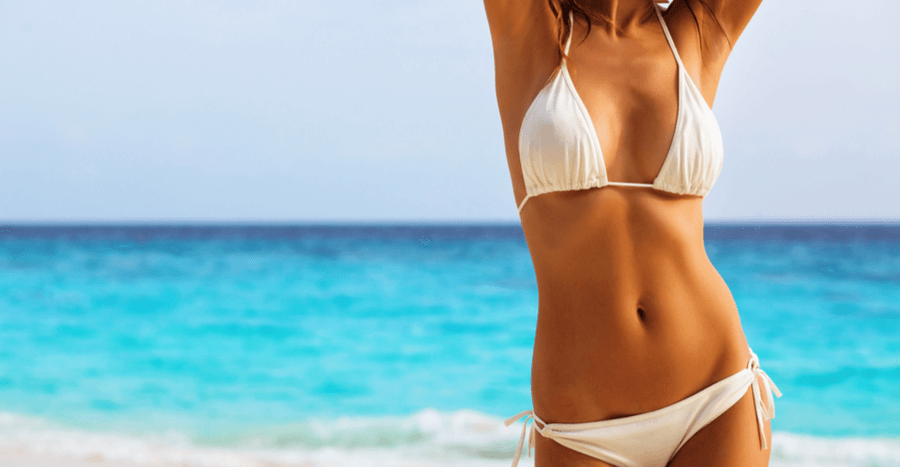 Non Surgical Sculpting With VASER Shape
Stubborn fat cells resistant to diet and exercise can be frustrating. Even adhering to a strict routine may not produce the noticeable results you hope to achieve. If you're dissatisfied by the shape of your body but disinterested in the risk and recovery of traditional body sculpting procedures, you may want to consider a non surgical solution to smooth and shape your body. Dr. Sharon Giese offers VASER Shape at her NYC office to reduce unwanted fat cells and smooth the appearance of cellulite.*
Unlike liposuction which reduces fat from beneath the skin, VASER Shape can reduce fat cells while remaining outside the skin using ultrasound and massage therapy treatments. During your VASER Shape sessions, Dr. Giese will treat the underlying fatty tissue by warming the targeted problem area with two beams of ultrasound energy. The VASER Shape treatment is delivered using a special concave hand piece. Dr. Giese will follow the contour of your body, targeting fatty tissue at a specific depth beneath the skin.*
Patients describe the sensation during treatment as equivalent to having a hot stone massage. VASER Shape can promote fat cell mobility and encourage the body to metabolize, drain or reabsorb excess fluids, toxins and fats. By temporarily reducing the appearance of cellulite, each VASER Shape treatment inches your body closer toward the smooth results you've been aiming to achieve.*
*Patients individual results may vary.
VASER SHAPE INSIGHTS
Ideal Candidates
Patients who are interested in a non surgical option to lessen the appearance of fat in problem areas without the invasiveness of traditional body sculpting options.*
Procedure
Three to four short sessions of ultrasound and massage treatments are used to target your stubborn problem areas.*
Technique Benefits
VASER Shape utilizes advanced ultrasound and massage technology to boost metabolism, drain excess toxins and target fat cells without scars, incisions or stitches.*
Recovery
Recovery from this procedure is minimal. Skin may appear pink or warm but these side effects will resolve within a few hours after treatment. Patients will not endure any physical downtime or recovery following VASER Shape.*
Results
Patients will enjoy slimming results without the downtime or risk of traditional body sculpting surgery.*
* Patients individual results may vary.
What body areas can be treated with VASER Shape?
VASER Shape can be used to treat the following areas:
Abdomen
Love Handles
Back
Arms
Hips
Buttocks
Thighs
Knees
Does VASER Shape require anesthesia?
VASER Shape does not require anesthesia of any kind.*
How soon will I see my results?
While you may see results after the first VASER Shape treatment, patients typically see the most visible results after a regimen of three to four sessions.*
Is there a recovery period?
No. Following VASER Shape treatment, you may resume normal activities without any lasting pain or downtime. Your skin may appear slightly pink and feel warm after the treatment due to the increased local blood circulation in the targeted area. This should resolve itself within a few hours after the treatment.*
Dr. Sharon Giese and her staff are happy to schedule a consultation with you about VASER Shape. For more information on plastic surgery, VASER Shape in NYC and Dr. Sharon Giese, please request an appointment online or call us at 212.421.3400.