Butt Enhancement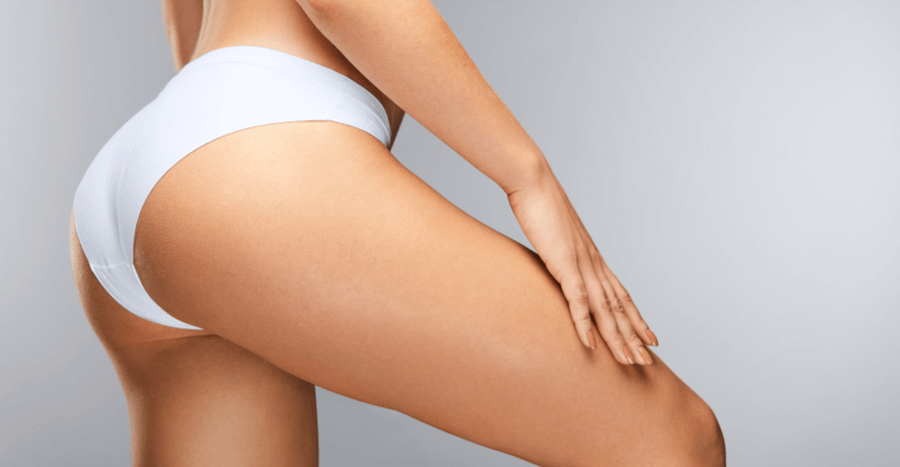 Bombshell Curves With Butt Augmentation
Some women have curves in all the right places. Having a bodacious buttocks can be very attractive and actually make your waist appear slimmer in comparison.  Many woman are dissatisfied by their lack of curves while others would like to redistribute curves to the desired locations. If you're interested in adding volume to your backside, you may want to consider butt augmentation in our NYC office.  Dr. Sharon Giese can help you achieve beautiful, natural-looking curves using the most advanced butt augmentation technique available: natural fat transfer.
Dr. Giese prefers natural fat transfer over other butt augmentation techniques. Using your body's own fat cells can keep the buttocks soft and ensure that it grows with you.* In preparation for butt augmentation in NYC, Dr. Giese will remove fat cells from a donor location such as the abdomen, flanks, love handles or thighs using the most advanced liposuction techniques available. Unlike traditional liposuction, Dr. Giese employs less invasive techniques that minimize risk during surgery and bruising, bleeding and downtime afterward. Micro-incisions are used to allow the liposuction cannula access to the fat layer, so no incision, stitches and resultant scarring are necessary. This technique also preserves the removed fat cells to use for natural fat transfer.*
During buttocks augmentation, Dr. Giese utilizes the fat cells removed during liposuction and transfers them to appropriate, more flattering locations on the buttocks. Fat cells are carefully inserted beneath the skin to the fat layer using micro-incisions, so stitches, incisions and scarring are completely avoided. For two weeks after the procedure, you may experience discomfort while sitting, but thanks to the use of less invasive techniques during both the harvesting and transferring of fat cells, swelling, bruising and recovery time are significantly reduced compared to traditional butt augmentation procedures.*
Butt augmentation, also referred to as butt enlargement or buttocks enhancement, is performed in a subsequent procedure directly after liposuction. Speak with Dr. Giese during your personal consultation to determine which donor locations are available to you and how this procedure can both slim your figure and relocate fat cells to more desirable locations!
* Patients individual results may vary.
| | |
| --- | --- |
| | |
BUTT AUGMENTATION INSIGHTS
Ideal Candidates
Butt augmentation is ideal for patients dissatisfied with the curve of their buttocks in proportion to other body parts.*
Procedure
Fat cells are removed from other donor locations, such as the abdomen, thighs or love handles and transferred to the buttocks using minimally invasive techniques.*
Technique Benefits
No incisions or stitches are used. Bruising, bleeding and swelling of traditional butt enhancement surgery are minimized using advanced techniques. Unlike implants, using natural fat transfer can ensure that the buttocks will remain soft and grow with your body.*
Recovery
Bruising and swelling should dissipate within a few days after buttocks enhancement. Patients must wait to return to work as the discomfort of sitting dissipates within the first two weeks following surgery.*
Results
Patients can enjoy enhanced curves, heightened self-confidence and improved body image after butt augmentation in NYC*
* Patients individual results may vary.
Dr. Sharon Giese and her staff are happy to schedule a consultation with you about butt enhancement. For more information on plastic surgery, butt augmentation in NYC and Dr. Sharon Giese, please please request an appointment online or call us at 212.421.3400.